I just sent an e-mail to Jim Elliott, an old friend that is currently receiving chemotherapy treatments for 'appendiceal adenocarcinoma cancer' which involves, you guessed it; the appendix. This type of cancer is so rare that oncologists aren't really sure as to the best methods of treatment. Surgery to remove the tumor was ruled out, and it was agreed that chemo was that best plan of action.
Jim decided to share his journey with others through CaringBridge, a website designed for doing just that. Jim has a journal in which he can make daily entries detailing his 'walk' in fighting this dreaded disease, sharing his thoughts with his family and friends. I have found his willingness to tell his story quite remarkable, and I have conveyed to him that his courage will be a beacon of light for others to follow.
Jim's most recent post contained the great news that the cancer cells were responding to chemo! He also shared some thoughts about God, his family, friends, and the support that he has received through CaringBridge. And then, almost as an afterthought, Jim added that he was still 'pissed off' about the cancer.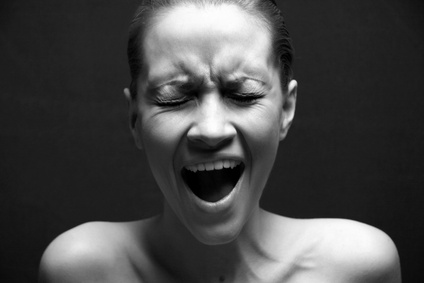 You know, I don't blame Jim one bit for being angry that he has cancer! I mean, who wouldn't be upset about be diagnosed with the 'Big C'? My question for Jim was this: "Are you mad at God for letting you get cancer, or are you just mad that getting cancer was 'the hand that was dealt' to you?"
I think that it's okay to tell God about the way you feel. But there's a fine line between being mad about what He gives you in life, and being mad at Him for it. You don't want to cross that line, at least not for any length of time.
I offered a post to you on November 14th titled My Walk in Life, in which I briefly mentioned redefining our relationships with God. I'd like to take the 'religious' aspect of those relationships and put it on the shelf for a minute. You see, among all that God is to and for me, He is my friend. The last statement deserves more attention than I'm going to give it right now; it will be a topic for another day.
I want to take a moment to talk about friends, and I'm going to use my relationship with my wife Jackie as an example. I've told you before that Jackie is my best friend, which is remarkable considering the fact that we've worked together for the past 19 years! Be that as it may, there have been those rare occasions when she's done something that has 'pissed me off'! Of course, I've never done anything that would make her mad at me. J
This anger has always been short-lived, not only because we love each other, but because we are friends. If you have a true friend, or if you are a true friend, you know that friendship involves acceptance and forgiveness. God has forgiven me so many times for transgressions that I've committed against Him. How can I not possibly accept the hardships that He has seen fit to give me along the way?
There have been times in my life when, fit to be tied (really mad), I've looked up to the heavens and said "Look God, I don't question why you've given me this cross to bear. I know that everything You give me, good or bad, is for a reason. I'm not going to ask You to take this cross off my shoulders. I only ask You to give me the strength to carry this burden, and I'll do it gladly. But I want You to know, just for the record, that I'm not happy about it."
Here's the thing: God has always blessed me with the strength to get through the trials and tribulations that He has given me in life. Always. I think this may be in part due to the fact that I ask Him for it. I believe, if you will only ask, that He will do the same for you.
He has never let me down.
contact me: sam@theseedofhope.com
If you'd like to visit Jim's page, use the link below. I'm sure that he'd love the hearing from you.
http://www.caringbridge.org/visit/jimelliott