When the Money Doesn't Matter
Friday, January 16 2009 at 7:28 AM
Business
Greetings from Las Vegas!
Jackie and I are here in Vegas attending Symposium, REDKEN's every-other-year gathering, celebrating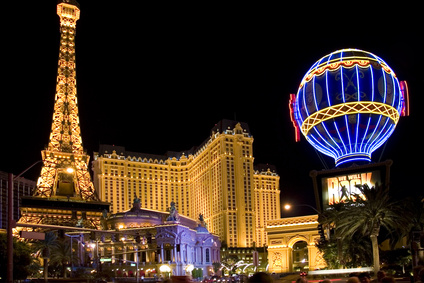 its position as a global leader in the salon industry. Symposium is a three day event that is attended by 7,500+ salon owners and stylists from around the world, sharing education, industry news, meeting new people, catching up with old acquaintances, and of course, having a LARGE time!
I have been honored and humbled by receiving an invitation to be a co-presenter at Symposium this year. Honored because this is such a huge event for the REDKEN 'nation'; humbled because there are so many other hard-working salon owners with a message to share, a story to tell, and wisdom to pass along; yet here I am. Just two years ago Jackie and I were first-time attendees to Symposium, pretty much overwhelmed by the enormity of the spectacle.  Here we are, two years later, grateful for being a part of it all. God does indeed work in mysterious ways!
I've briefly mentioned REDKEN on these pages before. I've told you about the part this company played in our 'story', about its role in our salon's growth, and in my growth as a businessman.    
Today I want to talk about another lesson, perhaps the most important business lesson that I learned from REDKEN. This lesson was not about marketing, imaging, service, or promotions. Nothing to do with productivity in the salon. Shampoo, conditioner, hair spray, or color? No. Surprisingly enough, this lesson had nothing to do with money!
You may be sitting there thinking "Okay, this post is in the category of 'Business'. If it's all about business, how can it not be about money?" What can it be about?
It is about putting people first in business. "People", in this instance, being defined as our guests, and those that worked with us.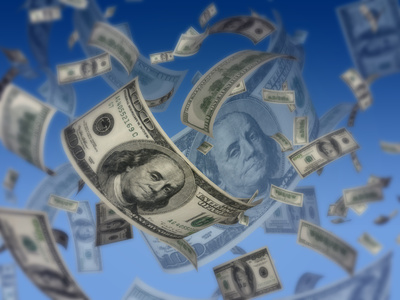 For years I always thought that I was putting people first; I was wrong. I was actually putting money first, and people second! Clients brought the money in, and our service providers did the work that kept the clients coming back. As long as the money was coming in, I could, and would, tolerate anyone.
Looking back now, I realize that I put money ahead of everyone; God, Jackie, sons Brian and Christian, my parents, and friends. Everyone. Even myself. My own personal feelings and self esteem took a back seat to my need for the almighty dollar. Sad. True.
Oh, the dollars came alright. I mean, we (Jackie and I) weren't rich (in terms of money), but we never really wanted for anything, in the way of material possessions. I guess in the eyes of most observers, we were what most would consider as being successful.
What I saw….
In my eyes (which were the ones that counted the most to me), we were partially successful. Let's see if I can explain this to you……
Jackie has been "behind the chair" for more years than I am allowed to say! In the soon-to-be twenty years that we have been married I have seen her change the lives of so many people, simply by giving them a new look. That first time I witnessed the process I was amazed; I had a hard time believing that the woman "strutting her stuff" out of the salon was the same person that had entered less than an hour earlier! Since that day, I've always said that a hair stylist can change someone's outlook on life by changing their look in life. What a gift. What a blessing.
And it wasn't just Jackie; as a salon owner not behind the chair (I'm not a stylist) I was surrounded by a group of individuals (working for us) that had the opportunity to make people smile every day! They had a chance to make people feel good about themselves, a chance, in some small way, to make a difference in the world.
I'll admit it; I was jealous. Green with envy. Eat up with it. I was even jealous of Jackie. From day one of owning our first salon, I made a 100% commitment to its success. I worked as hard as anyone, as long as anyone, and wasn't too proud to do anything that needed to be done. But it was everyone else in our salon that had the privilege of making people feel good about themselves. What made it even worse for me was that the majority of those that worked with us took their talent, their "gift" for granted. Sometimes I wanted to slap 'em and say "Don't you realize what you're doing? You're taking your talent, your chance to make a difference, and wasting it! What's wrong with you?" Of course, I never was brave enough to do that; I opted to wallow in my own misery, and to live with the flickering hope that I might some day make a difference in people's lives.
The Move
When we relocated our salon in 2005 (see Our Story) things started to change. Reinventing our business, and the way that we conducted our business, actually had me feeling a little better about myself. Our new salon was growing at a remarkable rate (we surpassed my first-year "ideal" projections in the first six months!) I was becoming more and more proud of both the salon and the amazing group of people with which we had surrounded ourselves.
Time for me to feel good about me, right? Wrong. Something was still missing, and I had no idea what it was. I'm sure that Jackie was thinking "What is it going to take to make him happy?" I was thinking the same thing, but more along the lines of "What in the hell is wrong with me? Will I ever be satisfied?"
Enter REDKEN
In May of 2006 Salon M² became a REDKEN salon, from the front door to the back, and everywhere in between. It's not that we really chose REDKEN. I mean, we did, but actually, REDKEN chose us!
The people of REDKEN made a commitment to our salon. I guess you could say that they made an investment in our salon, assisting in the transition from one hair care line to REDKEN. This was followed by education for our team, not only about product knowledge (which one would expect to receive), but also about learning better, earning better, and living better. I was made aware of free resources that were available to REDKEN salons as a means of increasing revenues. REDKEN gave us more support in the first six months of our 'partnership' that other companies had given us in 16+ years!
The people of REDKEN made a commitment to me, not just as a business owner, but as a person. I believed (because there are some things in life that you just know) that these people were committed to helping me grow in confidence, strength, and character. They were committed to make me a better person, and I cannot begin to tell you what that meant to me then, and what it still means to me today.
Look. I'm not naïve enough to believe that money had nothing to do with REDKEN's commitment to us. I mean, if we're one of their salons, and they help us to grow our business, we're going to sell more REDKEN, right? Of course! That only stands to reason. If you own a company that's not a non-profit organization, your intent is to be profitable.
It's the approach to growing salons, or of more importance, the order of priorities in REDKEN's philosophy of doing business, that had the most impact on me.
I'd liken it to planting a seed. When that seed sprouts and begins to grow, you nurture it and give it all that it needs to reach its full potential. This is the REDKEN way of growing people; not just people, but successful people. Plant that seed of hope in people. Watch them grow. Enjoy the harvest. Live in abundance.
As we began to grow as a member of the REDKEN family, I decided to use that very same approach in our own salon. I made a commitment to put our people, their needs, their welfare, and their well-being ahead of my quest for the dollar. For the first time in my life, money was no longer going to be my master.
Something amazing happened. Our business grew. And grew. And grew. It grew at a rate that astounded not only Jackie, myself, and our team, but people within the REDKEN family.  In eighteen months Salon M² became a REDKEN Elite Salon (that's really good!) and was a nominee for a global award given in our industry. Even during the economic crises of 2008, our salon continued to move forward.
From a personal perspective, something even more incredible happened. I grew. And grew. And grew. My heart softened and opened up to people; not just those in our salon, but all people. And to myself.  Putting people first, serving people, trying to help them to "walk a better walk", has become my purpose in life. Ghandi once wrote "You must be the change you wish to see in the world." I live it every day. The desire is with me at all times; it never goes away, and I hope that it never will.
And you know what? The money doesn't matter!
Contact me: sam@theseedofhope.com